Proximity Marketing News (10/8/2015)
Welcome to your weekly proximity marketing news digest where we bring you some of the most intriguing stories from the emerging world of location-based technologies.
---
Chrome OS devices can now act as programmable Bluetooth LE beacons
Business that use Chrome OS for signage and single-purpose kiosks can tap into new trick: Turning those devices into Bluetooth LE beacons to shoot web addresses to nearby potential customers.
Google's Francois Beaufort notes that the feature is currently available in the Chrome OS Developer Channel for now, so it's not quite ready for prime time. It is a good time to experiment with beacons though.
READ MORE PROXIMITY MARKETING NEWS AT ZDNET
---
How Beacons Can Enhance CRM
Beacon technology has yet to take off in a big way, though it can help companies get closer to customers. Analyze beacon data and connect it with CRM for best results.
Beacon technology was supposed to revolutionize the way that businesses interacted with their customers, but so far it hasn't lived up to the hype.
That's not to say that Apple's iBeacon standard, Google's competing open source beacon technology Eddystone and Bluetooth Low Energy (LE) beacon technology have been failures. As with other new technologies, enterprises simply seem unsure of how best to use transmitter beacons, which can exchange signals with beacon-enabled mobile apps running on potential customers' mobile device.
READ MORE PROXIMITY MARKETING NEWS AT ENTERPRISE APPS TODAY
---
RFID chips in driver's licenses. What could go wrong?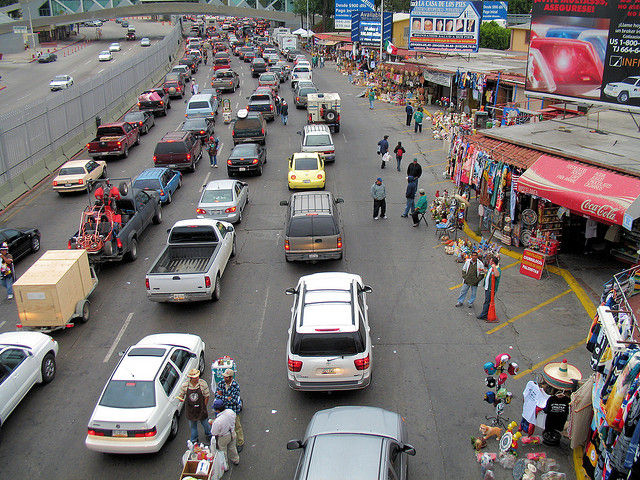 Radio frequency identification chips are everywhere—in passports, library and payment cards, school ID cards, and even in NFL players' uniforms.
So why not put RFID chips in driver's licenses? California Gov. Jerry Brown has a bill awaiting his veto or signature that would do just that. The states of Washington, New York, Michigan, and Vermont already have adopted the spy-friendly, voluntary program that links your license with the Department of Homeland Security. For the moment, the cards are designed to be used instead of passports at US land borders in a bid to speed up the entrance lines from Mexico and Canada.
READ MORE PROXIMITY MARKETING NEWS AT ARS TECHNICA
---
Two-thirds of consumers find location-based rewards appealing
Most Canadian shoppers are using their smartphones to assist them while shopping and would like businesses to send them location-based offers and rewards, reveals a new report from the Canadian Marketing Association (CMA) and LoyaltyOne. Over half (56%) of those surveyed have used beacon technology at some point while shopping and overall consumer awareness of beacons and location-based services (LBS) technology is high (86%).
"Today's consumer is even more empowered thanks to the advances in mobile technology," says Sandra Singer, Vice-President of Research, CMA. "Our research indicates shoppers are already using their smart devices in-store which indicates a clear opportunity for Canadian businesses to directly market to customers through mobile devices."
READ MORE PROXIMITY MARKETING NEWS AT CNW
---
Beacon Technology Teaches International Students
The University of Lodz is using a beacon-based system that helps its international students to navigate their way around campus and the Polish city of Lodz, as well as manage their classes and schedules. The solution, installed in April of this year, consists of an app developed by proximity-based technology company Linteri, in addition to Bluetooth beacons provided by Kontakt.io.
The university has approximately 1,200 international students from around the world, many of whom are new to Poland, the university and the Polish language. Prior to the adoption of the app, known as SmartUni, these students had to visit administrative offices to receive a variety of forms related to their needs, but many lacked the Polish- or English-language skills necessary to understand and fill them out.
READ MORE PROXIMITY MARKETING NEWS AT RFID JOURNAL
---