Proximity Marketing News Weekly Digest (9/3/2015)
Welcome to your weekly proximity marketing news digest where we bring you some of the most intriguing stories from the emerging world of location-based technologies.
---
Google brings welcome competition to the Internet of Things
Google last month unveiled Eddystone, a software platform for Bluetooth beacons that  marks a serious push into the Internet of Things.
Bluetooth Low Energy (BLE) beacons are small devices that use Bluetooth tech to trigger notifications or other actions in a nearby smartphone or device.
Google's open-source platform represents the firm's next step in 'the physical web', which brings the power and interaction of the internet to everyday items. That's often referred to as the Internet of Things.
Advertising has a huge amount to gain from beacons. When used effectively, they allow marketers to become more adaptive and targeted with their messaging.  The beacon is the link between the physical medium of posters and the data-rich mobile and web world, serving as a real-world cookie capable of delivering personalised advertising at a broadcast level.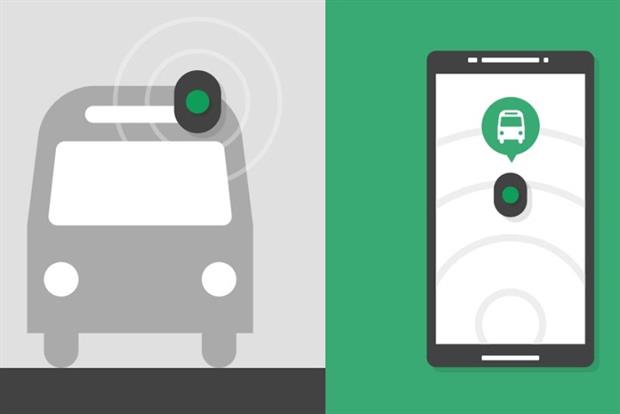 READ MORE PROXIMITY MARKETING NEWS AT MARKETING MAGAZINE
---
Fiksu enhances its targeting toolset with personas, device IDs
Mobile marketing platform Fiksu is today expanding how it targets audiences with the release of a new version of its Mobile Audience Platform.
It adds a greater emphasis on targeting by mobile device IDs, plus a new set of 250 different user personas.
Previously, the Boston-based company, which delivers ads and marketing messages to mobile web and apps, had focused on audience segments revealed by general behavioral patterns of mobile site visitors and app users.
For instance, chief strategy officer Craig Palli told me, a campaign for a fast-food chain like Dunkin' Donuts might direct ads at, say, visitors to the ESPN website and users of that sports network's app because those audiences were responsive to fast-food ads.
READ MORE PROXIMITY MARKETING NEWS AT VENTURE BEAT
---
NFC market expanding faster at CAGR of 43.7%
Near field communication (NFC) is a wireless technology that primarily finds application in tablet PCs and mobile phones for exchange of data and transactions over a short range. NFC works on the principle of radio-frequency identification (RFID) and has materialized as an alternative to various other wireless technologies, such as Bluetooth, Wi-Fi, and other radio protocols, for the purpose of short-range data exchange. NFC provides higher data security in comparison to other wireless technologies. Due to these additional benefits, NFC has emerged as a promising technology for various crucial applications.
READ MORE PROXIMITY MARKETING NEWS AT WHATECH
---
Notting Hill Carnival to experiment with iBeacons
It will mark the first time Hungry House has used the technology, traditionally harnessed by retailers, andties up with its sponsorship of the 'Fun Bunch sound system used at the three-day event.
Users of the Hungry House app will be sent larger than usual discounts when they are in proximity of the 'Fun Bunch' stage, on the corner of Talbot Road and Sutherland Place. Although mobile signal at the Carnival is notoriously unreliable, Hungry House will be relying on the iBeacon's bluetooth sensors to engage crowds.
"With over one million people attending Notting Hill Carnival, this really is a great opportunity for us to test how effective beacon technology is," said Alice Mrongovius, Hungry House's marketing director.
READ MORE PROXIMITY MARKETING NEWS AT THE DRUM
---
Beacon Technology: The Where, What, Who, How and Why
Beacons have been generating buzz since 2013, when Apple first introduced iBeacon technology. And while it may have appeared for a time that this new way of connecting with customers might be slow to catch on, today it's catching fire. This year began with BI Intelligence reporting that beacons would be driving $44 billion in retail sales by 2016, up from $4 billion this year. Then last month came the big news that Apple and IBM have teamed up on a host of new apps incorporating analytics and iBeacons. And just last week, Ad Age reported on the impending reinvention of retail by digital technology, as the physical and digital worlds converge in stores.
READ MORE PROXIMITY MARKETING NEWS AT FORBES
---